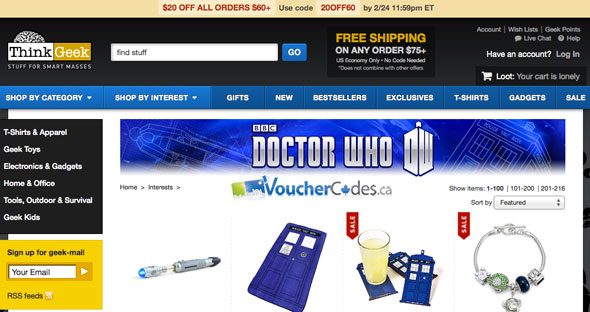 Now it's true that Thinkgeek has been rolling out the discounts like there's no tomorrow but their newest offer is definitely the one you have been waiting and saving for. For a limited time, enjoy 15% off all purchases over $50. As usual, we've also added this handy code to our ThinkGeek page, which is always updated with their hottest offers.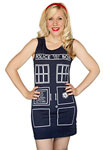 The last time I wrote about Thinkgeek, I mentioned the super comfy police box slippers and I have to admit that something else Doctor Who related has caught my attention this time as well: the Tardis tank dress.
Wear it for Halloween or better yet, as everyday wear since the most exceptional fact about it is that it's smaller on the outside. Well, according to its description at least given that the model is the Impossible Girl who ate 37 hot dogs in one hour!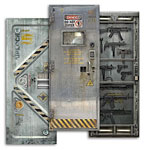 Or what about those of you bargain hunters with teenagers? They're certainly not easy to deal with, especially when they start requesting for locks to be installed on their bedroom doors. Get the teenager(s) in your life the sci-fi door decal instead. On top of being removal, they also feature signs such as "Keep Out" and "No, seriously I mean it" — sound familiar?
This is only a glimpse at the many unique and quirky products that Thinkgeek has to offer. If you haven't yet, now would definitely be the perfect opportunity to take a minute to have a browse through.
We'd love to hear from you! Let us know below what treasures you uncover at Thinkgeek.