As we've mentioned before, refurbished isn't the kind of word that should push you away from buying certain items. Although customers aren't told the reasons behind the refurbishing, in the majority of cases, it's nothing serious and the product is as good as new. Some products are even labeled as refurbished when the box had never been opened by its original customer.
Shop during The Source's Spring Event for your chance to save up to 60% on various electronics from TVs, to digital cameras, tablets, and more. While the items are either refurbished, display models or clearance products, deep discounts are to be had and it's definitely worth a peak, especially since they have sweetened the deal by also offering free shipping: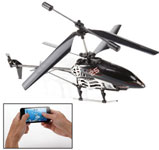 No worries if instead of getting the Interactive Interceptor Helicopter for a kid, you get it for yourself — we're all kids at heart, right? Originally priced at $99.99, it has been discounted by 70% down to the absolutely jaw-dropping steal of a deal of $29.96 and actually, it's a remote-controlled helicopter without the remote!
Basically, it's a toy helicopter that can only be operated with the help of an iPhone or iPod and can fly up/down, left/right on top of forward/backward. According to one reviewer, it can also be used by an Android phone, but it's up to you to take a chance.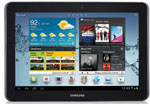 Topping countless of "Top Android Tablets of 2013" lists, the Samsung Galaxy Tab 2 10.1 is also a great choice during this sale, especially for the online price of $349.99, which is close to $130 in savings! With a 10.1-inch screen, all the latest updates and 16GB, it's perfect for watching movies during that long commute to work and back (or any other use for that matter).
What do you think about buying refurbished electronics? Is it worth the deal?