Let's face it, the price of electronics seems to be steadily increasing and it's becoming hard to justify spending outrageous amounts just to have the next best thing. Shop instead during The Source's Save on Savings event to save up to an extra 30% on absolutely everything, including sale and clearance items.
Stay up-to-date with all of The Source's latest promotions with our page dedicated to their deals.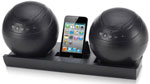 Are you looking for little speakers with amazing sound quality for this summer's bar-b-queues? Take a look at Instudio Rockhampton's wireless speakers*, which come down to $84.99. With a rating of 4.2 stars out of 5, you won't need to worry about accidentally splashing water on them since they're waterproof!
*Disclaimer: iPod or iPhone not included.
In case you have been shopping around for an easy-to-use camera, then the Canon deluxe kit might just be perfect! On top of including the amazing Canon EOS Rebel T3i, which features the newest DIGIC 4 image processor and a 18.0MP camera, it also comes with a 55-250mm lens, a bag, a t-shirt, an SDHC memory card and a mono pad and reduced to $691.56, it's definitely worth it, especially since its original price is of $1,199.99!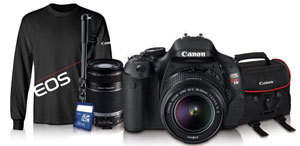 How will you be saving on savings?