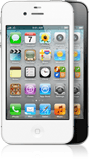 After so many rumors about the next iPhone, the iPhone 4S (not the 5 like everyone thought) was finally released on the 4th of October and presented to the Press. The expectations for the latest smartphone by Apple were so high and people have been talking about this for months now, that it was kind of hard not to disappoint anyone.
But here it is and this version certainly isn't going to revolutionize the smartphone world, but it has some cool new features. The question now is, will people who already have an iPhone are going to get rid of their old one and buy this one?
iPhone 4S New Features:
– 8MP Camera with face detection software, more color accuracy and improved quality shots in low light
– Video recording in 1080p HD with less motion blur
– Dual-core A5 chip that should deliver up to 2 times more power and up to 7 times faster graphics
– Retina Display which is supposed to be the highest-resolution phone screen ever made
– More than 200 new features thanks to iOS 5
– iCloud that allows you to access your music, apps, mail, contacts, calendars, documents and more through all your Apple devices (that's probably the coolest new feature if you ask me)
– Better and faster call quality as the iPhone 4S switches automatically between 2 antennas to transmit and receive call
– Facetime, Airplay, Airprint and a bunch of built-in apps that were already available in previous versions
iPhone 4S Release Dates in Canada
The iPhone 4S will be available for pre-orders from the Apple store as soon as tomorrow! If you're dying to get one, get on your computer early in the morning and be one of the first to get the new iPhone. If you're more patient, you can always wait to go and buy it in store starting on October 14th.
It's hard to tell if this one is going to be as hard to get as the iPhone 4 was, I remember Stephen had to wait months to get his. It certainly has some cool new features I think but it doesn't mean that people who currently have an iPhone 4 are going to get rid of it in order to get the new 4S version. What about you? Are you going to change yours?
Read more about the Apple iPhone 4S
Get all of the latest Apple promo coupons