Come on ladies, admit it: you've either read the 50 Shades of Grey trilogy or have flirting with the idea of picking it up. There are other options out there, if you want to pick up a different read, like Anne Rice's book "The Claiming of Sleeping Beauty". It's a darker version of the tale of the children's tale Sleeping Beauty and for today only, it's 80% off at Kobobooks.
Find out more about this book at Kobobooks here
Expires: 12th October, 2012 (at midnight)
We also have our very own Kobobooks coupon page if you're looking for something else .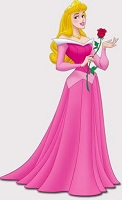 Forget that classic image you have of your lovable fairy tale character; Anne Rice takes that innocent image and shoots it out the window. The famous author of Interview with the vampire puts a more romantic twist on this classic tale and, from reading reviews, it's a lot darker than the story you tell your kids. For one day only, this book drops from $12.99 to $2.99 and, at that price, you can't go wrong. Think of it like a replacement for 50 Shades of Grey and you'll enjoy it.
Are you planning on picking it up?