Following a brief moment of puzzlement as to why Hudson's Bay would name their current promotion "The White Sale", especially since personally, I would associate a name like that with a Winter Sale, I, as anyone nowadays would do, Googled it. Turns out that a White Sale is one during which merchandise is heavily discounted for a short period of time in order to boost sales — a win-win scenario for both customers and merchants alike if you ask me!
Nowadays, White Sales typically focus on household items, which further explains Hudson's Bay current promotion, where among others, 15% off can be taken off home items with use of Hudson's Bay MasterCard or Hudson's Bay Credit Card but don't worry if you don't have either one of these cards as you can still save up to 65% off select apparel, luggage, watches, jewelry and more!
Shop at Hudson's Bay's White Sale
Expires: 14th July, 2013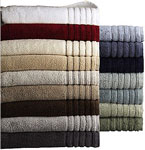 The key with White Sales is big discounts can be found for a brief period of time, which is why it's definitely worth a quick browse through. Just take the Hotel Collection bath towels for example. Originally priced at $27.99 for a standard bath towel size, you can one for each member of the family in a lovely blue color for just $13.79 with any other color (slate, ivory, etc.) priced at $19.99 and don't forget that as mentioned previously, certain cardholders can even benefit from an additional 15% off!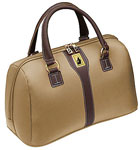 Although the London Fog suitcase is worth a buy, especially since it was originally priced at $300, but is now reduced to $120, it is in fact the carry-on bag by the same brand that immediately caught my eye. Featuring unparalleled elegance, it is the perfect size for a carry-on and most importantly, can be yours for $50 instead of $125!
Keep us posted on the incredible deals you find during Hudson's Bay's White Sale below!