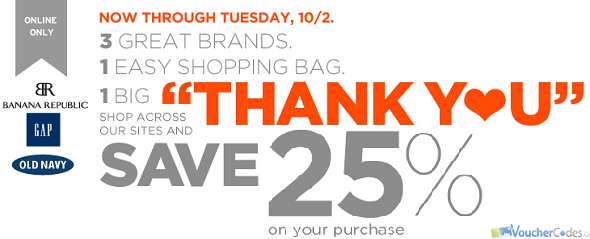 Saving money at one brand is good enough in its own right, but saving at three brands simultaneously is way better. For a limited time, you can save 25% at Old Navy, Gap and Banana Republic. Combine three stores into one shopping bag of goodness. If you didn't know before, you do now: these brands share the same owner.
We also have dedicated Gap Canada, Banana Republic and Old Navy coupon pages that are always updated with all the latest offers for your saving pleasure.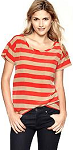 The great part about this sale is that you can shop at all three brands and combine them into one order to save on those nasty shipping charges. Scan the sale section of each site to get even more fantastic deals; I found this Red Stripped tank at Old Navy for only $2.99 before the discount. That's pretty huge if you ask me!
Shipping is free with orders of $50 and more and, since you can save at all three brands, there's no doubt you'll get some bang for your buck.