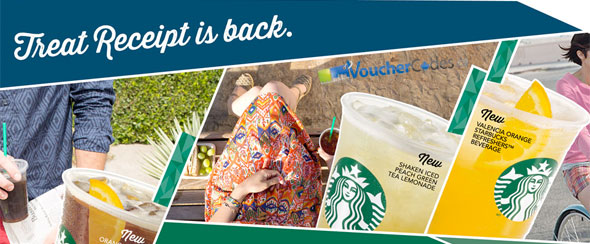 Mark your calendars coffee lovers as tomorrow, July 15th 2013, brings with it the return of Starbucks' much anticipated Treats Receipt! Until August 18th 2013, any morning receipt (meaning you can buy anything from a muffin to your daily triple grande vanilla latte with two extra pumps of vanilla and extra foam) that you bring in the afternoon after 2pm will guarantee you any cold beverage for just $2!
And while this offer is only applicable in-stores, we nevertheless would like to direct you to Starbucks' tumbler section for a unique cup to go with the unique drink(s) you will be saving loads on!
Get a cold beverage tumbler to bring in-stores with your receipt
Expires: 18th August, 2013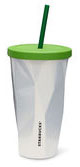 Personally, I'm a huge fan of Starbucks' clear plastic cold cups, which look just like the ones given in-stores but that are much sturdier. However, their new collection of stainless steels tumblers is particularly appealing as well, especially since: "the insulating double wall helps protect hands from condensation while helping to keep your coffee or summertime beverages cold longer". The form of the cup also ensures ultimate comfort while holding the drink, which is as close to perfection as it could possibly get!
Whether you already have a favorite drink or you're a Starbucks newbie, there's definitely something for everyone. In fact, they have added a number of new drinks to their much loved menu, among which can be found the:
Valencia Orange Starbucks Refreshers;
Shaken Iced Peach Green Tea Lemonade;
Orange Spice Iced Coffee.
Share with us on Facebook which Starbucks cold beverage is your favorite?