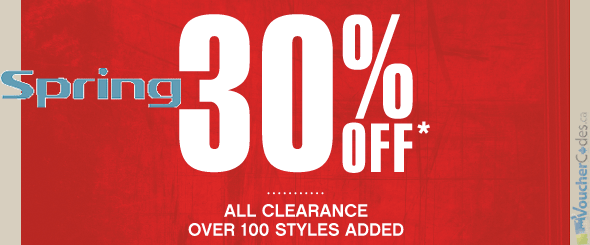 MySpringShoes (aka Spring on the highstreet) is in the spirit of giving this Thanksgiving by offering an extra 30% off all clearance shoes, boots and sandals for men and women. With such a discount, they are almost giving away for free their footwear because prices are the lowest we have witnessed in eons. You could get a pair of new boots for approximately $20.
The prices shown online already reflect this extra discount, so you won't need to use your calculator to find out your order's total. Standard shipping from Myspringshoes.com will cost you $5, but for a limited time only customers can get free shipping on orders of $45 or more. No coupon is needed for this offer, but for other discounts and coupons customers can use this handy MySpringShoes.com coupons consolidator.
Shop the Spring Shoes clearance section
Expires: Not provided
Aldo Shoes, are part of the same group as Spring Shoes–the Aldo group, are running the same promotion. They are offering an extra 30% off all footwear that is already marked-down. Shipping from Aldo is free on orders over $75 only which is $30 less than the MSS offer.

Both brands offer the free return services to any of their stores and the same policy applies on clearance items too. The only thing you won't be refunded are the shipping fees.
By the way, I highly recommend you don't buy these wellies from Spring because one of my friends bought them and they didn't last long. The back of the boots, right above the heel is now broken.