Whether you're an avid shopper or not, there's no denying that with back to school almost here, some level of shopping is needed regardless and the best way to do it is with the best deals out there, such as Sportchek's numerous ways to save from "buy one, get one 50%" off all bags to 25% off NHL Jerseys, 20% off gold bags and more amazing deals!
For a more comprehensive list of all the deals currently available at Sportchek, take a look at our page dedicated to their discounts.
Shop at Sportchek
Expires: 18th June, 2013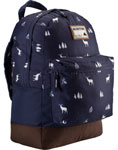 As mentioned, all bags have a "buy one, get one 50% off" deal attached to them and though good schoolbags can be costly, with back to school right around the corner, the time has come to start thinking about either supplying your little one on his or her way to their first day of school with their very first schoolbag or replacing existing ones that may be a little too torn to keep being used. Featuring little trees and deer, the Burton Kettle pack not only looks ultra-trendy but also has cushioned shoulder hardnesses to make carrying heavy books easy on the shoulders and back.

For those who prefer a off the shoulder or across the chest kind of bag, then the Adidas Originals Airline bag is sure to last a couple of years with its sleek style.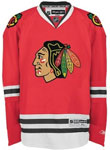 As the victors this year, the Blackhawks are sure to have gained many new fans, especially young ones. If your child is among those who has recently began rooting for the Blackhawks or has been a fan for a while, then the Blackhawks premier home jersey for youth is sure to please. It's one of countless other NHL Jerseys available at Sportchek and which can all be had for 25% less than the regular price.
Come discuss with us your favorite Sportchek deals and products on our Forum.