As one of the leaders in the electronics world, Sony Canada's website features amazing products at affordable prices and even better, ultra quick shipping! Shop their inventory of products from computers to digital cameras and much more to save big.
Have you bookmarked our page for Sony's coupons and promotions yet?
Shop at Sony Canada
Expires: Ongoing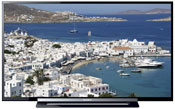 With summer just a couple of weeks away, everyone seems to be absolutely stoked about hitting the pool, the beach and many other outside places… but, what about in the evenings when it's time to wind down and relax while rubbing aloe on those burnt shoulders? This is where the 46″ R450 Series LED HDTV comes into play. Reduced to $749.99, it features full HD 1080p and Motionflow technology that helps fast-paced action look natural for a more authentic view of the game or anything else you may want to watch.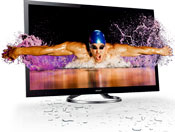 In terms of price versus quality, the 55″ Bravia LED HDTV is sure to become a winner in anyone's household with its 3D capabilities, 1080p picture quality, Gorilla glass, built-in Wi-Fi and pro-grade picture detail designed to display a picture as true to life as possible.
Share with us below which TV you will be saving on at Sony Canada!