We've all heard of the popular saying that "pain is beauty" but does it really need to be? What if you could get devices for most of your skin's needs and best of all, at a fraction of the cost compared to seeing a professional? In case you haven't heard, this is definitely possible with Silk'n products which range from hair removal and anti-aging devices to skincare products. To help you save even more, use the code below to save 15% off all orders at Silk'n!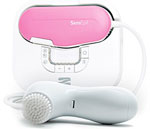 Shaving is a long, tedious and sometimes even painful process. Skip the hassle by investing in your very own home hair removal device with the Silk'n SensEpil and Silk'n Swirl. While the former is meant to remove unwanted hair, the latter gently cleanses the face. In fact, the Silk'n Swirl can even be used in the shower as it features a water resistant exterior. This is a particularly sweet deal considering that the Silk'n SensEpil is available on its own for the same price, hence turning the Swirl into a freebie!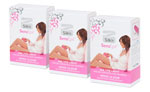 For those of you who already have a Silk'n device, then perhaps a refill of cartridges is just what you need and while it's possible to buy them one cartridge at a time, save even more by ordering a pack of three. Speaking of saving more, be sure to bookmark our Silk'n page to stay ahead of their latest deals and discounts.
Have you ever used any hair removal treatments?