Same as in winter, it's a known fact that when trying to shop for shoes in the summer, it can be relatively hard to find an incredible deal in-stores. In fact, today is the last day to save an additional 25% off sale items at Shoes.com!
No worries if you miss the sale as this handy code can be used until 2014 to save 10% off all orders.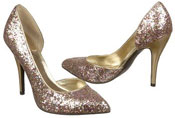 Be reminded of a west side story with the Carlos by Carlos Santana glamour pumps. Though they come in blue, green or multi glitter, our recommendation is the last option to make wearing them with both day and nighttime looks that much easier.
They can be yours for just $63.41 instead of their regular price of $121.32!

Isn't it incredibly annoying to walk into a store with the intention of buying flip flops, only to practically have your eyes pop out of your skull at the absolutely outrageous prices (sometimes even upwards of $50)?
We've definitely all had a moment such as that one, which is exactly why you should take advantage of the code above while it's still available! Take for instance the DC men's sandals: originally priced at $34.32, they can be yours for just $15.44!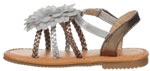 Luckily, their incredible selection also includes shoes for kids and the Carter Kids' sandals are no exception to the amazing deals. Already discounted to $19.12, they can be acquired for just $14.34!
What's the most outrageous price you have ever seen for sandals/flip flops?
Tweet us @CouponsCanada!