Assuming you would have made the decision to attend an actual warehouse sale. Well, you would have had to worry about arriving early, digging through all the boxes to find your perfect match and risking fighting with another shopper over that same item. Luckily, all that hassle can be avoided by shopping Sears' online Warehouse Sale with up to 50% off in discounts on apparel, footwear, appliance, kitchen items and furniture.
Shop Sears' Warehouse Event
Expires: 25th July, 2013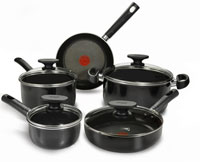 A good set of cookware is absolutely essential for any cook and T-Fal 9-Piece Cookware set may just be perfect, especially with its reduced price of just $79.99 instead of the regular $199.99. The set includes 2 frying pans and 3 pots, all of which are dishwasher and oven safe to 350°F. Since the pan on the bottom right is actually a chicken fry pan, we suggest trying a new recipe to go with your new pans such as perhaps the Dinner with Julie's Classy Chicken.
Summer is made for walking and the perfect shoes are just as essential as the proper tools in the kitchen.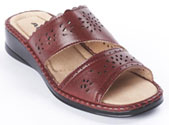 At just $19.99 and 4 out of 5 stars, the Alia 'Dalia" Slide sandal are sure to impress with their comfort! As for men's shoes, save 55% with the Arnold Palmer Oxford shoe. Priced at $48.99, their elegance is a perfect match for any suit and tie event or even simply with a great pair of dark jeans and dress shirt.
Have you ever shopped at a warehouse? Tell us about the savings you scored!