Considering that for the VoucherCodes.ca Team, December's Boxing Day and subsequently Boxing Week is one of the busiest and special days of the year, I have to admit that we were all extremely giddy with excitement upon hearing that the July Boxing Week is now on. In fact, one of the best deals we have found thus far happens to be Sears' July Boxing Week Sale with up to:
55% off select mattresses;
50% off footwear & men's apparel;
40% off women's fashions & kitchen items;
30% off appliances.
Shop Sears' July Boxing Week
Expires: 11th June, 2013
Let us know on Facebook which department you are most in need of savings from?.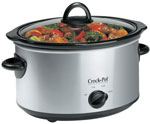 On the topic of kitchen items, for just $22.49, down from $29.99, the Crock-Pot slow cooker is one of those items that is certain to save you and your family a lot of time and hassle. Cooking from scratch every day can have its toll on much needed relaxation time post-work, which is exactly what makes a slow cooker is a worthy investment. Simply loads all the items into it in the morning, set on a low temperature and return home to a ready-made meal that's much healthier than a frozen one.
For recipe inspiration, we definitely suggest searching Pinterest for slow cooker recipes.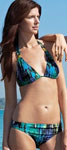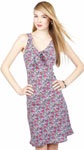 As for fashion, since there are far too many great deals for us to name them all, we have selected here just a couple to entice you to check them out for yourself!
Considering July is already in full swing and the end of summer is certain to come far too fast as usual, then save on a bathing suit with the Tag Studio hipster bottom reduced by 50% to just $7.49. You could even wear the Jolie dress over it when on your way to the pool or beach!
Did you know that our Sears page is always up-to-date with all of their promotions?