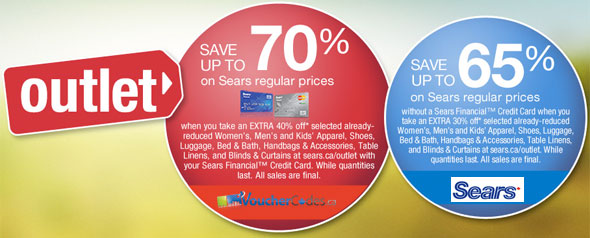 Just recently, we told you about Sears' Warehouse Sale (still ongoing) and yet it seems they have decided to add a sale on top of a sale because you may now save up to 70% with the Sears Outlet Sale as well! The savings for this new event are as follows:
Up to 70% off with the Sears Financial Credit Card
Up to 65% off without the Sears Financial Credit Card
Shop Sears' Outlet Sale
Expires: 24th July, 2013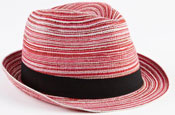 Whether you have the Sears Financial credit card or not, there are still major savings to be had! Just take for example the Jessica multi color fedora featured on the right. Starting at $11.94, it's available in numerous colors from blue to brown, ivory and of course, pink and it would look absolutely boho-chic with the Jolie off the shoulder dress.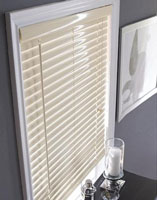 The sale also features major reductions on table linens, bed & bath items as well as blinds and curtains such as the 'Oscar' piano-finish PVC blinds on the left. Starting at $7.94, their glossiness adds a touch of sophistication (as per a reviewer's comment) and would look absolutely great in just about any room, especially since these are available in a variety of widths and colors (white, moon rock, black night, bamboo beige, and pearl beige). They also also be conveniently mounted either inside or outside window frames.
Ever wonder how you can stay up-to-date with all of Sears' frequent sales? With our Sears page of course!
Let us know what catches your eye from Sears' Outlet Sale @CouponsCanada!