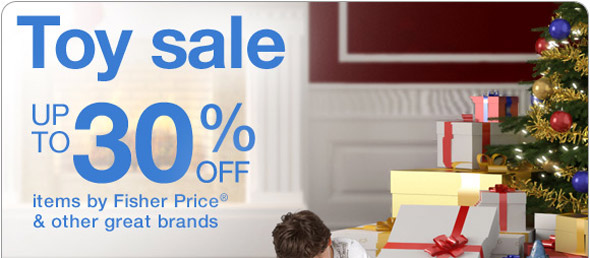 It was only a few days ago that I added a Sears 10% off coupon for toys (still available until Dec 24th), and it appears that it wasn't enough of a discount for Sears as they have tripled their initial offer. Mind you it's only 30% off select items (mostly those made by Fisher Price, but there are others).
True bargain hunters will try to stack this coupon on top of this sale at Sears.ca, so first grab the code on our Sears Canada page, then browse the selection of toys on sale and when the shopping cart is full, paste this code in the coupon box to see if it works on the entire selection. It worked on the one item I tested it, so it's worth a try.
Shop the Sears.ca Toy Sale here
Expires: Not Provided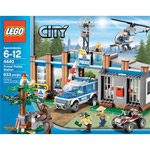 Just imagine opening this lego forest police station on Christmas day! Though I suppose it would first be mostly for Lego lovers. For the little princesses out there, this collapsible doll house might do the trick.
I still remember how excited I used to get at the thought of receiving toys for Christmas — and how disappointed I would be if the toy wasn't what I was hoping for (I must have been a difficult child, similar to the second image below).
Can you tell I had fun finding those images? Credit goes to Getty and Lucy Ray respectively,.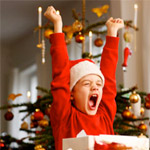 Don't forget that throughout most of this shopping event (before December 20, 2012), Sears is also offering free shipping on orders of over $75 and for items that are less than 65 lbs.