Considering a gift is better than no gift whatsoever, if you haven't shopped for Mother's Day (May 12th 2013) yet, then it's time to get cracking even if it will arrive later than planned. Take advantage of Sears Canada's limited time promotion to save an extra 30% on already-reduced select products: family fashions, accessories, footwear, jewelry, bed & bath and window coverings.
No worries if you're just shopping for yourself either as there are styles for both men and women!
Les us know @CouponsCanada which are your favorite.
Looking for more savings? Head over to our Sears Canada page for a code to save an extra 10% off on select furniture and sleep sets that already on sale.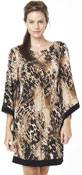 With stellar reviews, the Jessica kimono dress is perfect for just slipping on quickly and leaving for a party, especially if you're running fashionably late. Originally priced at $69.99 and already reduced to $48.99, it features kimono-style sleeves as well as an animal print and can be yours for just $39.20 — an incredible price for a dress that is sure to become your summer favorite.
Summer is one of the best seasons of course, but it can get a little frisky if your loved one likes to turn the air conditioning all the way down to what feels like arctic temperatures. Stay warm while watching your favorite tv shows with the heated fleece blanket available in the following colors: mushroom, sand and walnut.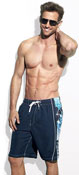 The time has almost come to hit the pool and the beaches and the Speedo 'Tropical Wash' board shorts are sure to make any guy stand out in a crowd. With the coupon above, these fantastic shorts come down to $30 and most importantly feature a SpeedDry finish since no one likes to stay wet too long.
In case you're still stumped for Mother's Day ideas, check out our gift and 25 activity ideas.