This is the weekend to save at Sears Canada, with discounts of up to 50% on selected items throughout the store. Their 2012 Black Friday Weekend Sale lasts four days only, from Thursday, November 22 through Sunday, November 25 2012. Our Sears Canada Cyber Monday offersis also worth a peak.
Shop at Sears Canada's Black Friday Week event here
Expires: 25th November, 2012
If you're in the market for a new, whether to upgrade your existing one or if you need a new one, the holiday season is the ideal period for saving money. Check this 39″ Samsung LED HDTV for $399.99. That's $260 off the original price!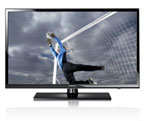 There are great savings all across the bed & bath department as well, including 40-50% off mattresses and bedding.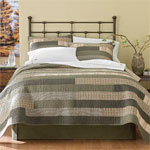 Lace up your shopping shoes and head on over to Sears for tremendous savings on everything from appliances and electronics to clothing and home furniture. You'll find almost anything you're looking for at some of the best prices of the year. To extend your savings even further, visit our Sears coupons page.
There's a special bonus offer for Sears Financial Credit Card holders as well where if you spend $150 or more using yours Sears card, you can earn 15% of the value of your purchase in Sears Club Points.
Online shoppers can get in on the savings too, with free shipping available until December 20th to almost anywhere in Canada for purchases of $75 or more on items weighing less than 65 lbs. Hurry, sale ends Sunday!