Make escaping to heaven a possibility with a vast selection of teas from Teavana. For a very limited time, enjoy up to 75% off on select teas and up to 50% on select gifts and tea supplies.
Since it's such a short sale, take a look at our regularly updated Teavana coupons page for more discounts.
Shop at Teavana.
Expires: 28th December, 2012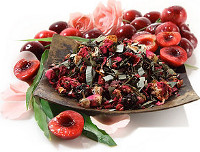 Did you know that loose leaf tea has more antioxidants than tea bags? In fact, since drinking green tea has a vast number of benefits (from preventing artery clogs to even burning fat), try this discounted Sakura Allure Green Tea.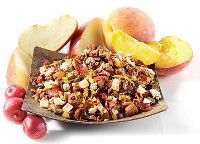 Though this tea can be easily mistaken for a herbal tea because of its subtle notes of rose, pineapple, cherry, mango and hibiscus, it's actually a green tea with bamboo as its base.Likewise, if herbal teas are more to your liking, the Peach Tranquility Herbal Tea, featured on the right, is a sure winner with its peach and chamomile flavors.

Ideal for entertaining guests, the Imperial Dragon Cast Iron Teapot will wow with not only its ancient appearance, but also by the pleasant taste of the tea it helps to create. Iron is a metal that keeps heat very well and that absorbs the tea's flavor to create a truly unique flavor. Keep in mind that using soap on this kind of teapot will only aid in its deterioration; instead rinse it with hot water and pat dry.
Which tea will you escape to heaven with?