Here's a little tidbit of information I bet most of you weren't aware of: DFSDirect is a sister company to Dell and they specialize in open box and off-lease computers that have been refurbished, cleaned and thoroughly tested. The prices are already heavily discounted and, as an added Halloween treat, our DFSDirect coupon page has been updated with their newest spooky savings, offering you the chance to save up to 31%.
No need to sing "Trick or Treat" or wear a costume for this deal; you just need either one of the codes below (which I took fro the aforementioned page):
Keep in mind that both codes don't apply to open box items and you need to spend a minimum of $199 to qualify for the offer.
All of their models come with a year warranty and are put up against some pretty stringent tests so you can rest assured that the equipment is up to scratch.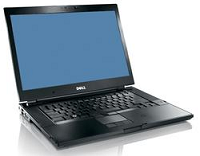 For a fraction of the price, you can get the same computer you would from a big brand store, it will just be a little used. Take the Precision M4400 that DFS currently has. It starts at $550 for the normal model and, when you input your spook-tacular savings for 31% off, you can own this bundle of joy for $379.50.
Shipping varies per order and depending on the items you purchase.