Don't worry; I fully understand your love for saving money and your desire to be frugal. So, make some room in your heart for the VoucherCodes exclusive code that just made an appearance on our breathtaking eHarmony page. Choose one of the potential suitors…I mean codes, below and you can save up to 20% off your subscription.
From walks on the beach to visiting a comedy club and even spending the night shooting up zombies in the latest game, there's bound to a perfect match for you at this innovative website.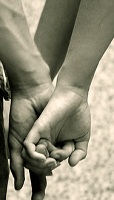 Eharmony goes beyond the typical questions and dives head first into your brain to figure out how you tick.
A 6-month subscription might seem like a long commitment, but finding your match isn't something that happens over-night: it takes trial and error, as well as time. Every member fills out an extensive questionnaire that touches base on likes, dislikes and essential attributes that can't be lived without. If you don't like fish and would prefer someone who didn't either, then you can mark it!
You can review your matches for free if you're still skeptical but you can't communicate with anyone who catches your eye. Have you given this service a try yet?