It's no a secret that I'm a huge gamer and I take pride in it; except, I've never really gotten my hands on an indie title. Now, when I say that, I don't mean a western style game; I mean from an independent company that isn't as well known or big as some of its competitors. They are great games, in their own right, but don't always get the recognition they deserve. Gamersgate is giving them that honor with a huge 'Championship' sale and, the more games you bundle, the bigger you save.
Visit Gamersgate and find out more
Expires: 1st October, 2012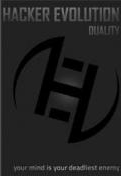 The games range from $1.99 all the way up to $32.50 and they are offering huge discounts so you can try them before you vote for the best in their championship. The voting opens up September 21st and the contest runs for a few weeks after. Here's how the bundles break down:
Any 3 games for $3.99
Any 6 games for $6.99
Any 9 games for $8.99
All 24 games for $19.99
Heads up, pay attention to this: if you were to buy all 24 of the games in a bundle as opposed to individually, you'd be saving $242.56. I don't know about you guys, but $20 for 24 games is an amazing deal!
The game that instantly caught my interest was Hacker Evolution Duality where you have to hack into systems and break firewalls to stop an Artificial Intelligence that you created. I'm a sucker for puzzle games and brainteasers, so there's not a chance that I'm going to pass on this game.