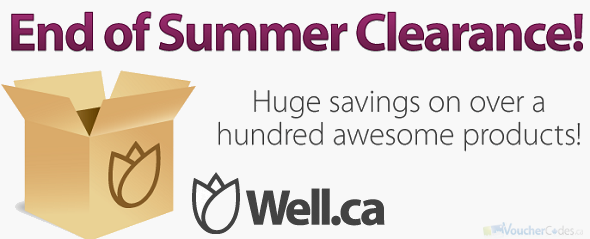 I hate to think that summer is actually coming to a close, but I am thankful for the all deals that sprout up during this time of year. Right now, you can shop the end of summer clearance event at Well.ca and you could pick up some amazing deals on camping gear and sunblock among other things.
Unfortunately, you can't use any of the codes listed on our Well.ca page with this promotion. Bummer.
Visit Well.ca here
Expires: Not Provided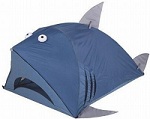 There's a bunch of camping equipment and supplies listed there and, granted the season is almost over, there's always labor day weekend coming up if you want one last big trip–my only camping trip was always that weekend, and for me it marks the end of summer. Even if you don't plan on going once more this year, you might want to stock up this year and save it until next year. They don't have an expiry date, so you can store them as long as you want.
There's also sunblock if you'd like to stock up on that as well. They are designed to last up to 3 years at the same protection offered, so another great reason to stock up now and save a bit.