How many times have you said or have wanted to say: "if only I could get away…"? With Hotels.com, now you definitely can and you will even save at the same time. Until the end of the month, enjoy an extra 10% off a future booking and travel by May 13th, 2013.
Speaking of which, did you know that Hotels.com is a subsidiary of Expedia?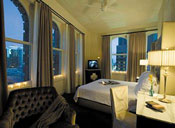 Featured on the banner image on top is New Orleans, an American city widely known as the Festival Capital of the World, most notably for the Mardi Gras festival.
Book a stay with International House and for $118/night, you're sure to get clean and modern rooms as well as friendly customer service (judging by the 500+ reviews, averaging at 4.3 stars out of 5).
Other locations are available as well of course, and though it will forever remind me of Kate Austen, you could book a trip to Austin, TX, which is known as the Music Capital of the World.
With a kitchen at your disposal and a convenient location, Hotel Allandale might become your next favorite hotel. According to its overview, it's located next to Sixth Street nightlife, Burnet Road shops, The Arboretum Shopping Mall, etc. Also, a horseback riding trip should definitely be at the top of anyone's to-do list.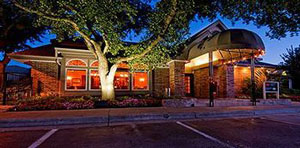 Will you be escaping the April showers?