Who says you can't live the life of the rich and fabulous? Treat yourself to a stay in a prestigious 5-star hotel and save money in the process! Right now, book your stay through Hotels.com and save 5% on your booking.
At a loss for places to stay? Check out what other deals we have going on our hotels.com page that you can also stack with this code.
Imagine yourself lounging in a room like the Hotel Le St-James in Montreal, Quebec, featured on the side here.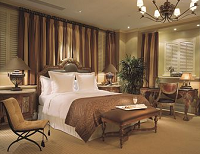 Fantasize about relaxing and taking a little bit of time for yourself. An average room for this classy hotel runs at about $359 a night and, with the discount, it's a slightly softer price at $341.
Whether you're planning a night for yourself or a mini-vacation away in a different place, where would you like to stay?