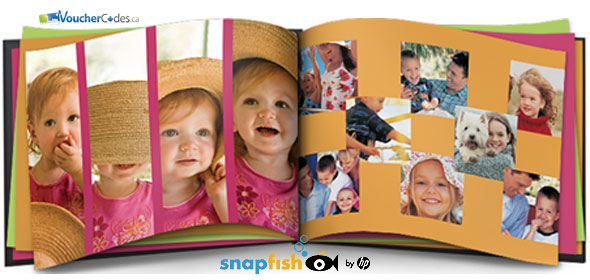 The holidays are a time of creating beautiful memories with the people you love and what better way than to publish your pictures in a photobook or even a calendar? For a limited time, take advantage of Snapfish's picture-perfect offer and save 45% site-wide on photo products, mugs, puzzles, and many more.
For even bigger savings, visit our daily updated Snapfish Canada coupon page.

Placing family photos on everyday objects also makes for a great gift for loved ones. Take for instance this Beer Stein, which can be customized to show any picture (even one of your cat or dog!). It's perfect for reminiscing and remembering good items when enjoying a nice cold one with a friend.

A great pastime for a snowy afternoon can even be putting back a puzzle of your children's picture back together. Likewise, it can be a picture of anything — maybe of a stunning sunset for added difficulty. The key factor here is that not only are you putting together a picture of your own but you're also creating even more memories with your loved ones in the process!
By registering for Snapfish Canada, you will have access to Snapfish's online database for storing photos and you will receive 20 free prints.
.
How will you be saving your memories from the holidays?