Moving into a new house is great until you notice how many bare walls you have. I get the feeling that I'm not the only one that could do with some more inspired decoration. After a steady stream of unique Allposters.ca coupons we asked them for one they have never released before. And our friends over there have hooked the vouchercodes.ca community up with an exclusive code to save 25% off your entire purchase.
To make this deal even more worthy of a Viking victory chant, there's currently a bunch of sales on art prints and posters going on with prices already slashed by 50%; plus our exclusive code is stack-able as well.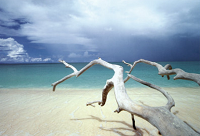 Can you just image having this poster of Driftwood in Antigua hanging in your living room or bathroom? Originally selling for $49.99, it's already been reduced by 80% to $9.99 with the current sale going on. Use your super stacking powers and tack on this exclusive discount to lower this beautiful piece to $7.50. At that price, you might be tempted to buy two.