Hide your bad hair days and keep that noggin' of yours safe with a funky looking hat. Check out what Lids.ca has to offer and pick up the one that not only catches your eye, but your heart as well. Though our Lids coupon page can keep your wallet safe with all of its amazing savings, it can't protect your head. So, be sure to grab our Vouchercodes exclusive code to save 20% off on $60+ offers.
Show off your NHL pride and your longing for hockey by wearing your favorite team's apparel. If hats aren't your thing, you can also pick up any of the other available apparel and accessories.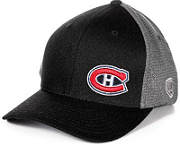 Although I'm aware that this a huge gimmick,I'm very tempted to pick up this toaster that toasts your teams logo because I'm a huge Habs girl at heart and would love to have their logo on my toast. Listed at $50.99, any die-hard fan would go nuts over this.
To sweeten this deal up, shipping is also free with orders of $60 or more! What appeals to you the most?