Shop at littleburgundyshoes.com now and enjoy a 15% discount on Fall collections plus free shipping on your purchase. The discount is already reflected in the prices shown, there's no promotion code needed. Don't try to find this promotion in store because this is an online exclusive offer.
There is no expiry date specified but they say that it is a limited time offer only–which means it's at their discretion, so hurry up if you're interested in buying a new pair of shoes or boots for Fall. Like always, they have some beautiful collections!
Shop Little Burgundy special offer
Expires: Not provided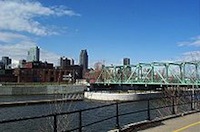 Did you know that Little Burgundy are part of the Aldo group that was originally founded in Montreal? I'm wondering if the company's name has been chosen because of the Montreal area called 'Little Burgundy'. I tried to find more information about that but I couldn't find much.
Anyone knows? I would be super interested to know.