Starbucks' official online store is the number one best place to not only get all things related to this ultra-popular company, but also to purchase all things coffee-related from beans, mugs, tumblers and even straws and machines. During a couple of days only, save 15% off all online orders at Starbucks.
Though Verismo products are excluded from this promotion, keep checking our Starbucks page for upcoming discounts.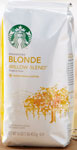 Make your morning more pleasant with a cup of coffee that will not only awaken your mind but that will also tantalize your senses. Labelled as a blonde roast, the Willow Blend contains a higher caffeine level as its beans were roasted for a shorter time (dark roast means less caffeine).
For all those fans of the famous caramel macchiato, though we just recently wrote an article about how much money can be saved making this tasty drink at home with the help of a Verismo machine, there is an alternative way of making it using filtered coffee, which can be created with the same vanilla syrup used across all Starbucks locations.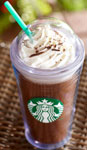 With summer and hotter than hot temperatures coming up, you're going to need a BPA-free and well-insulated cup to keep your iced beverages cold. The 16 oz cold cup is definitely worth the discounted price of $8.45, especially since it even includes the hard to lose green straw. Speaking of which, have you seen the holiday cold cup straws, already reduced to $1.99 and which fall down to an even lower $1.69 for a set of 3? That's close to $0.50 for each reusable and authentic Starbucks straw!
What's your favorite Starbucks blend?