We have a bunch of promotions listed on our Yves Rocher page, including this awesome offer that will save you 12% on your entire online order when you spend $20 or more. There's also an ongoing deal available at the site that I bet a few of you didn't know about: free gifts with each order. Free is always the magic word!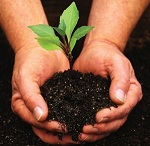 A list of the free items you can choose from with your order:
24-hour vitality skin care for anti-fatigue
Wrinkles and radiance dazzling cream for day
Wrinkle smoothing day cream
Derma-soothing day moisturizer
Ultra matt shine-reducing day moisturizer
Option to get three trees planted
Even if you don't like any of the gifts, pick the option to get three trees planted. Yves Rocher is committed to plant 50 million trees as part of an environmental program initiated by the U.N. Did you know that at one point, 14% of our beloved Earth's surface was covered with lush rain forests? Right now, that's down to 6% and it's only expected to last another 40 years. Every little bit helps when it comes to the environment.
Shipping is free with orders over $40, otherwise it's $4.95.