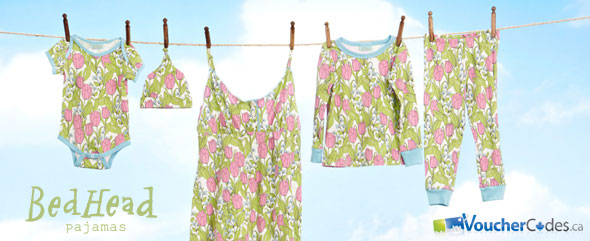 Did you know that just last year, a commissioner in Louisiana wanted to put a ban on wearing pajamas in public? Rather crazy when one stops to consider the ramifications, but how many of you are guilty of this fashion "crime"?
Whether you're one of those who like to shop in comfy pants or who are looking for a new pair of cozy clothes to watch movies on the couch, we're bringing you a VoucherCodes.ca Exclusive to help you save even more. Shop at Bedhead Pajamas and enjoy 10% off any regular-priced items.
Be sure to frequently check our Bedhead page of coupons and promotions as it's updated daily with the latest deals.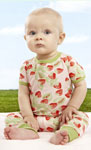 Although women's pajamas are just as cute, the strawberry fields baby tee should not be bypassed as you browse through Bedhead Pajamas collection of high-quality sleepwear. Any baby would look absolutely adorable wearing it, and best of all is that for just $37.80, the stretch cotton ensures comfort on warm summer nights.
Speaking of comfort and sleepy time, the woodland babe fox might just become your little one's next favorite toy.

Men can wear pajamas as well, if only just for lounging around the house and the Lion Fleur de Lis PJ pants certainly look comfortable enough to do so. Reduced to $70.20, they're made of a fine cotton and even feature 2 pockets along with a drawstring at the waist for ultimate ease.
No worries if you (or your man) are a boxers man as Bedhead Pajamas also features a variety of great styles, such as the sailboats men's boxers, designed to capture the adventures of the high sea.
Are you a pajamas fan?