It's not easy being a college or university student considering all the books and ramen noodles you have to buy. Have you ever thought of looking at buying used or even rent books for your studies? Not only do you save money, but can also re-sell after you have used it. We understand how hard it is being a working student–we've all been there ourselves–so we want to make your life is a little easier with an exclusive code. We asked our friends at eCampus if they could help and you can now save 5% off your entire order.
To keep up with the all the latest deals for this site, check out our eCampus discount page with all your book needs.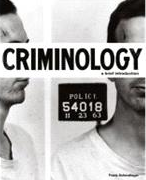 I haven't tried this service yet, but one of the features I liked was the option to rent the books you need. They give 3 options; a short period of time, a quarter of a semester or a semester based on your needs. Depending on your use, renting could also turn out to be the cheaper option then buying used.
You're used books can also be sold back to them at any time or trading in for an in-store discount for future purchases. Make sure to check out how much shipping will be for your order.
Have you used this site yet?