We found a great coupon code valid at Photopopart.com that will get you 12% off any purchase. I just found out about this really cool website where you can turn any of your pictures into a superb pop art canvas to hang on the wall. You just need to select a photo, pick a color, a style and a layout, they will then create three versions that you can preview and choose from. I've checked on their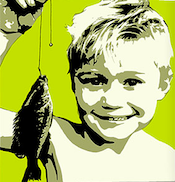 website a lot of examples they've done and I really like the results.
Photopopart is located in the US so shipping to Canada should cost you around $40 (which includes all duty and handling fees). If you're looking for a unique Christmas gift, check their website as it might give you some ideas. Even though their products are a bit expensive this piece of art is something you're going to keep all your life so I think it's priceless.