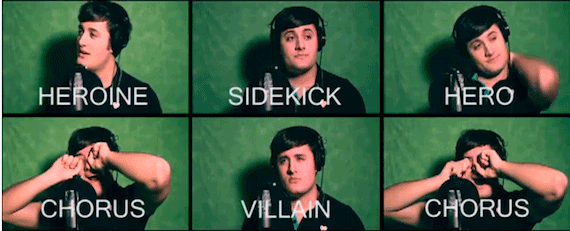 For all those Disney lovers out there (my girlfriend included) this little home made movie is awesome. A guy called "Nick Pitera" came out of nowhere to get over 1.5million hits in just 4 days for his compilation of his favourite Disney hits, sung all by himself (including the heroin roles believe it or not). The production is cool and the idea is great, it really looked like he had tons of fun making this. His range is beyond impressive, pass this along to your friends, it's uber fun.
And I just spotted people can actually purchase the song Nick Pitera made on amazon and itunes.
Play the video below or go to youtube to watch the Disney one man movie.