There's just no passing on essentials, is there? I have to admit that I've tried going a week without my favorite make-up remover, but it's just not the same with soap. Grab our VoucherCodes.ca Exclusive and head on over to My Essentials.ca to get –you guessed it– your essentials! With our exclusive code, which isn't available anywhere else, you can save 12% off all orders! There's also free shipping available on all purchases over $49.
As major plus is that MyEssentials.ca also has a 365 day return policy.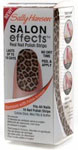 While whether or not Sally Hansen Salon Effects is debatable of course but with the rising popularity of interesting nail designs (instead of the usual solid colors), these polish strips are definitely a must-have for those who struggle with a nail brush. I have used them myself and definitely recommend them, except for at full price. Personally, I hate paying full price for anything, especially nail accessories, but using a coupon code definitely makes it worthwhile.
Though beauty is of course high on the importance scale, who can forget about babies?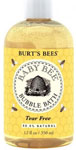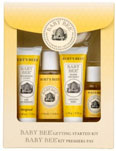 If you have a baby on the way, or already have a little munchkin, then perhaps the Burt's Bees Baby Bee Bubble Bath may go to good use. Though I have never tried their Baby Bee line, I'm nevertheless a huge fan of all their products, especially the lip balms. There's also a Getting Started Kit available with a lotion, shampoo & wash, ointment, nourishing oil and buttermilk soap, which would be great to try out before getting the full-sized products or to even gift to someone with a newborn or toddler.
What essentials are you desperately in need of right now?