Not having a laptop of desktop computer nowadays is like not having a television: it's simply essential to daily life! Undoubtedly, some may disagree but for those who are in need of a new gadget, the Microsoft Store is offering $100 off its Surface Pro laptop in tablet form along with many other great deals.
Save loads at the Microsoft Store
Expires: Not Provided
There are plenty of other ways to save also, such as by getting a free character when pre-ordering the Disney Infinity game at the Microsoft Store. See all of Microsoft's deals here.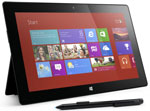 As mentioned above, an extra $100 can be saved off the Surface Pro, which has all the functionalities and speed of a laptop but is encompassed within a tablet form. The best part about shopping at the Microsoft Store is that you can customize your tech to fit your style and preferences. For instance, you could add a Surface Touch cover in a variety of colors (from white to black, cyan, grey and white) as well as cool accessories such as a Wedge Touch mouse surface or a Surface pen.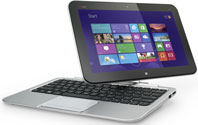 Students can also save loads such as with the HP Envy convertible ultra book, which was originally priced at $849 and can be bought for just $699 until the end of September 2013.
This laptop is particularly perfect for those who prefer to take notes the old-fashioned way (i.e. pen and paper) as notes can be written directly onto the ultra book with a special pen and the device will take care of transcribing it into typed text.
And since school is right around the corner, don't forget to check out our list of the best Back To School deals 2013!