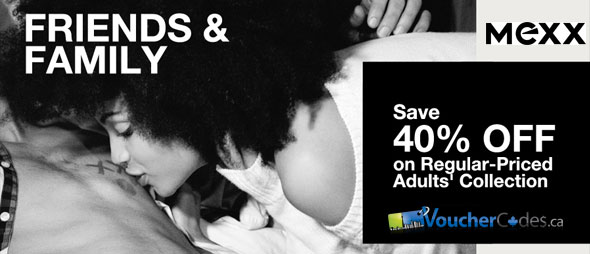 Friends and family sales are rolling in without bounds and this time we bring you one from Mexx Canada! For a limited time, use the code below to save 40% off regularly-priced adult merchandise.
As usual, be sure to bookmark our Mexx Canada page to stay on top of their very best offers and opportunities to save.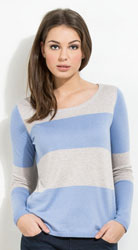 Though I was originally going to highlight the long-sleeved striped top (for men–it's uber cool), the uniqueness behind the wide striped sweater (for women) just had to be showcased. A style that you might now have in your closet (I love the simple lines and the classy blue), it's nevertheless one that is sure to get loads of compliments for its originality, especially if you add a pop of color with a long gold necklace or a belt at your waist.
Are you a frequent Mexx shopper? What was the last thing you got?