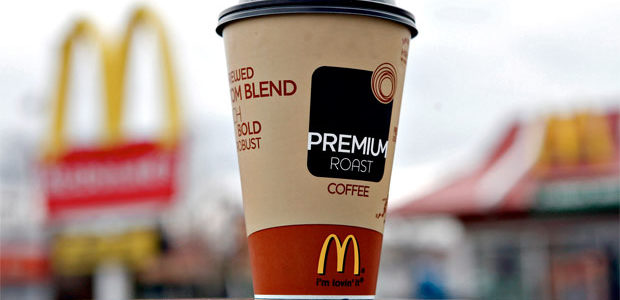 McDonald's are running a deal on all premium coffee, they are all $1 no matter what size, or $2 for a small latte (plus tax). This is exactly the same promotion they ran last winter with great success. The normal price for a large coffee drink is over $3 so you get about a $2 saving if you get the largest drink (which you should as they are all the same price while this promo is on). The promotion starts today and ends whenever McDonald's decide but we have heard it's the end of September.
Note that it might not apply to iced coffees or other drinks. And likely only applicable in certain provinces.
This promotion was successful in the past years that McDonald's keep bringing it back on a yearly basis, advertising it as a great way to keep hot during the cold winter months.
If you are interested in learning more information about McDonald's most recent promotions, you may be interested in having a look at their official website's promotions section. Which, at the moment of this update included information about the dollar menu and coffee promos.