I'm a cinephile in training and I religiously check the deals at Amazon with a frightening tendency (I try not to blog about all of them however, only the best will do). I like a good deal as much as the next person and the Fall sale where you can save up 65% off on select titles caught my eye and I thought it might appeal to other movie goer readers, there are over 600 titles to choose from after all.
Visit Amazon and find out more
Expires: Not Provided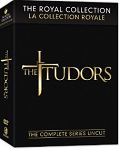 There's a bunch of great deals that caught my eye that should tempt some of us:
Almost every television series that has come out in the last few years is on sale, which is epic, even Amazon for the king of frequent deals. With the winter season coming, pick up some indoor entertainment in the form of an engrossing plot line. There's a bunch of seasons on sale that I have been meaning to pick up and get into it; now I think I will, what will you choose?
Shipping is also free with orders over $25.