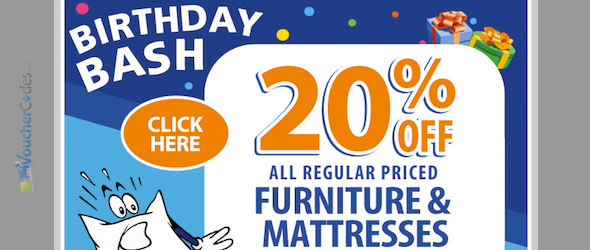 This weekend only, Jysk is having a birthday bash where select mattresses and regular-priced furniture have been discounted by 20%. There are still a few hours left today to have a look at this promotion and see if you need anything.
There's no coupon code needed to redeem this offer, you can simply use the following link. Shipping from Jysk is free on orders over $400.
Shop the Jysk.ca birthday bash now
Expires: 14th October, 2012

I bought my bed frame from Jysk last year and I was really satisfied by the customer service that I received. It was on sale when I purchased it so it was really cheap. The only problem I have with my bed is that it cracks all the time, so if the other person in the bed moves at night, you'll hear them.
Unless you're a heavy sleeper I highly recommend that you buy a good and solid bed frame. Or else, make sure you really test it in the store before buying it.