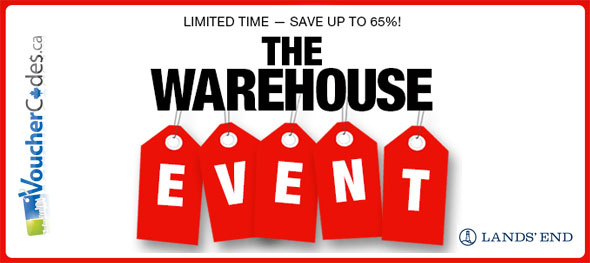 Since it's incredibly rare to find amazing prices for items that are on par with the current season, Lands' End Warehouse Event is one of those promotions that shouldn't be passed by because plenty of merchandise is available at over 65% off. But not only will it end soon, popular sizes and colors are also rapidly running out, so shop quickly!
In fact, did you know that Lands' End is apart of the Sears Holdings corporation that also owns Sears?
Browse Lands' End's Warehouse Event
Expires: 18th October 2013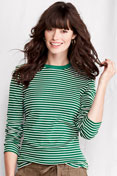 Shopping for a great top online can be particularly difficult sometimes because of the size variations from store to store. However, I find Lands' End descriptions and fit & size chart really easy to understand and then use to shop.
Take for instance the stripe rib crew top for $16.29. Not only is it available in regular, petite, tall or plus sizes, but it also helps to know that it's not too slim and not too lose (translation: it will be slightly loose and quite fitted).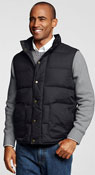 For the ladies with a hubby who has an outdoors-type of job, I just have to point out the men's down vest, which is perfect for Fall temperatures with its down insulation and water repellant finish. When I first saw it, I was 100% convinced that the price tag would be exorbitant but actually, it's has been reduced to $27.16, making it a real steal! Though it's no longer available in black, for that price, I've already added one in every other color to my shopping bag!
Make sure to also stock up on other fall essentials such as gloves, hats, sweaters and more because the prices are all worth it as well.
Do you use the size chart when shopping online or do you always select the same size?