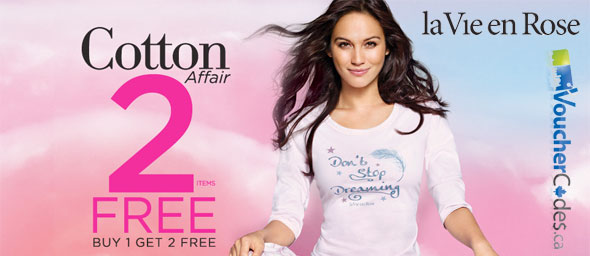 Typically, we hear of deals such as "buy one, get one free" but "buy one, get two free" is definitely something special! For a limited time, shop La Vie En Rose's Cotton Affair and get just that: two free items with purchase of just one! Shipping is also free on orders of $75 or more.
It's only one of three other ways to save, all of which are also available at our La Vie En Rose store page:
Get 2 panties for $20
Buy any 2 pieces of Beachwear for $29
Enjoy a "buy one, get one 50% off" deal on swimsuits
Spend $50 and enjoy $25 off your next order
Shop at La Vie En Rose
Expires: 30th March, 2014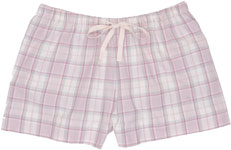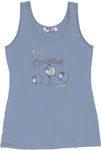 Sheep tight in the Sheep Time Cami which displays the words: "Beauty and the beach". Pair it with the ultra-comfy plaid woven boxers. I actually purchased these during La Vie En Rose's last sale and they have definitely become by go-to pair of shorts for wearing around the house!

The Summer season is not so far away, so there is nothing is stopping you from getting ready for either Summer 2015 or a vacation down South this winter with the Tiedye bikini top, which can be worn in 5 different ways! Don't forget to take advantage of the deal mentioned above and getting the soft bandeau bikini top or any other swimwear piece for 50% off!
Have you ever shopped at La Vie En Rose? Share with us your experience!