Kashi $2 Off Coupon for Granola Bars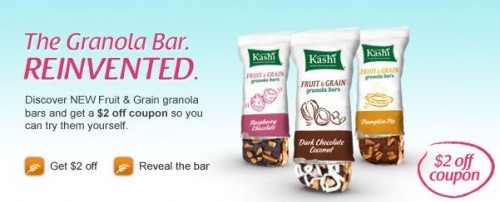 Customers can now print this handy coupon to get $2 off Granola Bars from Kashi. I have tried every granola bar and the like ever made (well at least I try to) and the Kashi ones are some of the best, but as always you get what you pay for and these snacks can be pricey, so I'll be using this coupon to reduce the cost of my snacking habit.
This coupon is only available to residents of Canada, while supplies last.