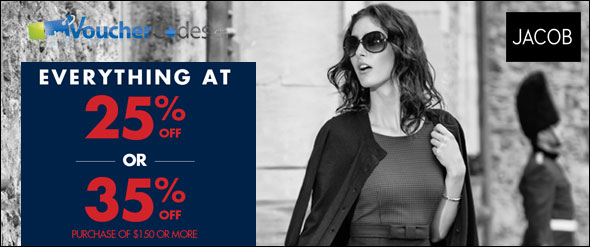 Judging by this promotion's popularity on our our store page for Jacob, we can tell you that it's definitely one that shouldn't be missed! Until the end of the week-end, either save 25% off site-wide or 35% off purchases over $150.
Shop at Jacob before it's too late
Expires: 27th October 2013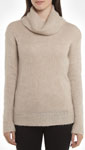 Like me, I'm sure all of you skip immediately to the sale section of any store, but this time around, you actually have an excuse to shop the new arrivals, which although priced regularly, also have the advantage of getting the axe in price upon checkout.
A sweater that I would really love for my own wardrobe right now is the long sleeve turtle neck sweater on the right. What I love about it the most is its loose shape and wool looking feel. Though it only has 16% wool, I'm confident that it's nevertheless a sweater that combines warmness, style and comfort.

On the other side of the spectrum, or more specifically in the sale section, is the lovely floral-print fluid cami combines chic with a fun floral print. And while it may send you running for the hills, it may also become one of your wardrobe favorites eventually, especially since it's definitely the kind of top that What Not To Wear's Stacy and Clinton would go for. A major plus not to be overlooked is also that it's already on sale for $14.99 and is further reduced for a limited time down to $11.24! Given the cold temperatures right now, it would pair particularly seamlessly with a white or black blazer along with perhaps a non-denim type pant that would be perfect for an office job.
Free shipping is also available on orders over $100.