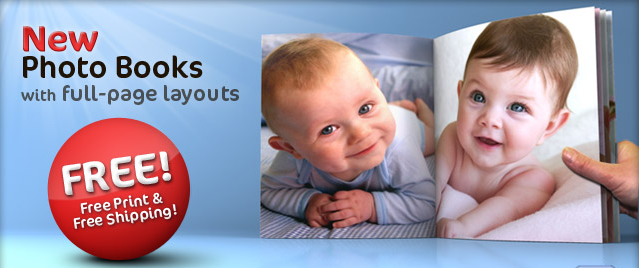 Here's a great offer from HotPrints.com: you can get a free photo book including free shipping without even giving up your credit card details.
– Click here to order your free Hotprints photo book
I know this one kind of sounds too good to be true, but I've been on their site and it looks legit. You will get a 16 pages photo book using your own pictures and your own designs. This photo book also includes the covers and the size is 25 cm high and 20 cm wide.
The craziest part about this offer is that the deal is good for one free book per month per customer. HotBooks will even be delivered to Canada, US and UK for free.
As you have probably guessed by now, there is a little catch. Some adverts are located inside the HotBooks. But don't worry, from what I know they are easily removable and this won't diminish the books aesthetic.