Most dream of getting away but few of us actually do it; whether because of work, school, other commitments or simply because of the age old excuse of: "it's too expensive". Fret no more about the last because for a limited time, you can save 10% off a booking with Hotels.com!
Also, though hotels can be booked up until September 30th, 2013 to benefit from the promotion, all bookings need to be completed by June 3rd. In case you miss the deadline, be sure to grab a code to save up to $100 on select hotels.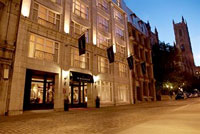 One of Montreal's biggest events of the summer is starting on June 7th, 2013 and if you're looking for a week-end getaway, now is the time to book Le Saint Sulpice for just $141.30 per night. Situated a couple of blocks away from the Old Port, Montreal's historic port, the hotel features an amazing 4.6 stars out of 5 and even has free wi-fi. Even better is that while you attend the Grand Prix during the day, you're free to enjoy the nightlife once the sun sets!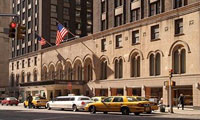 If you would rather escape to the big apple for the week-end instead, then perhaps the Park Central New York may capture your glance at $167.40 per night instead of its usual cost of $295. With the famed Central Park and Broadway Theater just a couple of steps away, you can relax in one of New York's best hotels at a fraction of the price!
Where would you like to visit?