I think we should start a group to lobby HomeHardwear.ca to start actually selling items online. It's frustrating to find good products at good prices and yet you can't purchase them online. So this page is dedicated to any Home Hardwear promotions that are currently running. As soon as we have coupon codes we will add them here.
Home HardWear Competition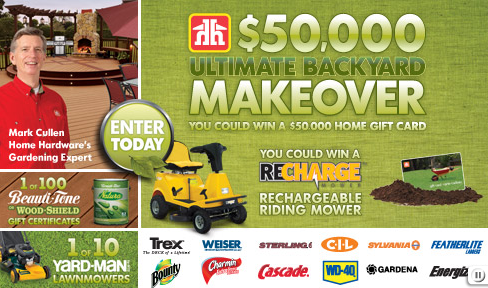 As you can see from the image above, and shortly watch and hear on the TV the Home Hardwear are running a promotion where you could win $50,000 in the ultimate backyard makeover. You could also win mini prizes like a lawnmower or paint. You can enter the Home Hardwear competition here.