With the warm days winding down and the colder temperatures creeping up on us, it's time to think about fun indoor activities to do. There's no doubt that you've heard about Netflix by now, but have you ever tried it? If you've ever wanted to test out this remarkable service, than you'll be happy to know that you can still sign up for a free 30 day trial, no strings attached. I recently subscribed myself and wanted to share my thoughts.
Visit Netflix and find out more
Expires: Ongoing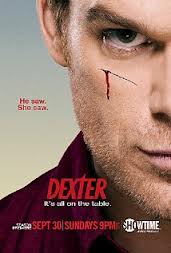 With thousands of shows and movies to choose from, there's something for every taste and style. You can stream directly to your TV via your Xbox 360, PS3 or Wii or you can stream via your computer or through your actual TV if it's a new top of the range one; all you need is one account and all the doors are open up to you.
Netflix.ca Has Improved Loads
One item worth noting is that since their launch they really have released a lot more video content. The main gripe a couple of years ago when first introduced into Canada was the lack of decent titles, this has now changed, and their selection improves on a daily basis. So if you tried it once but gave up, maybe it's worth a re-visit. For those people we may in the future get some deals for ongoing customers listed on our Netflix coupon page.
Don't Like it? Cancel, it's Easy
There really is no obligation to continue after your trial, and you can cancel at any time; however, according to Anne and a few of my friends, it's a service that you're never going to get bored of. It's $7.99 per month and with unlimited downloads. No more over-priced rental fees or late fees and no needing to trek to the local video store; all of this is done in the comfort of your home and you can watch your favorite episode of Cheers as many times as you like.
Here's a thought: use your trial to get caught up on TV series like Dexter and Community before the new season starts. Or, re-watch that classic movie you just can't get enough of.
If you're looking for something in a different location ilovefilm is a UK competitor and Neflix have their own version in the U.S, but their main competitor in that particular market is Hulu. The Canadian online legal streaming business is a little behind the times, there really is no real competitor to Netflix other than a smaller one called Zip.ca. What service do you use?